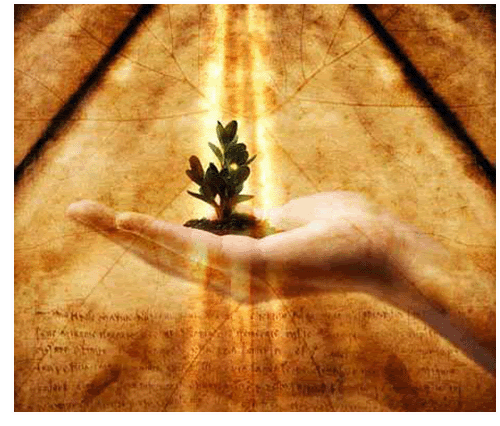 You know that there is something wrong when a leading voice in your denomination, one involved in church-based research, writes a blog post entitled, "
A Humble Plea for Church Revitalization
." Dr.
Thom S. Rainer
, President of
LifeWay Christian Resources
of the Southern Baptist Convention (SBC), recently posted a posting with that very title. He was previously the dean of the Billy Graham School of Missions, Evangelism and Church Growth at The Southern Baptist Theological Seminary in Louisville and is also the founder of
LifeWay Research
, the research arm of the SBC.
In his posting, Dr. Rainer writes, "I cannot get away from the conviction. At times it seems as though I am consumed by it. And I don't even know fully where it will lead. My burden to see struggling churches become turnaround churches grows daily. There are an estimated 100,000 churches in North America that would be deemed terminal by most pundits. There are another 100,000 to 200,000 that are very sick and could soon be on the deathwatch." He also states, "According to our estimates, only 15 percent of the Millennial generation, born 1980 to 2000, are Christians. We are losing our nation for Christ. In the meantime, hundreds of churches close each month. Many more are on the precipice of death."
It is, of course, not unusual in our day and age for national church leaders, especially those involved in church-based research, to write in this vein. It is remarkable, however, when that church leader is a Southern Baptist. For decades, the SBC was the engine that drove Protestant church growth in America, but beginning in 2006-2007 SBC membership has persistently declined year by year (see
here
). It is still not as precipitous as that of the Presbyterian Church (USA), but it is decline, it persists, and it is forcing SBC leaders to discover the importance of church renewal.
In his posting, Rainer proposes a personal five point plan for moving forward. Number five states, "As much as possible, I will encourage good leaders to move into church revitalization. I fully understand why many leaders are not moving in that direction. There are many obstacles to overcome. Sometimes it's just easier to start from scratch." One assumes that this point reflects the attitudes of many leaders in the SBC, which almost surely remains focused on their historical commitment to evangelism and statistical growth. One of the challenges the SBC is going to face is getting its church leaders to focus effectively on local decline, emphasis on "effectively". PC(USA) is still struggling, after six decades of decline, to get its local folks to focus on decline in ways that make a difference.
What I also suspect is that eventually Dr. Rainer is going to find is that local church decline is not a statistical issue. It is a spiritual one. It is not about evangelism as a project for converting the world to Christ. It is about the inability of local church folks to share their faith with others in a way that spreads the
good news
about Christ and about their own church. It is not about training local church leaders so much as it is inspiring local church followers with a more vital personal faith.